Two days of voting will decide if country.s constitution should be amended to redefine marriage as a 'union between a man and a woman'.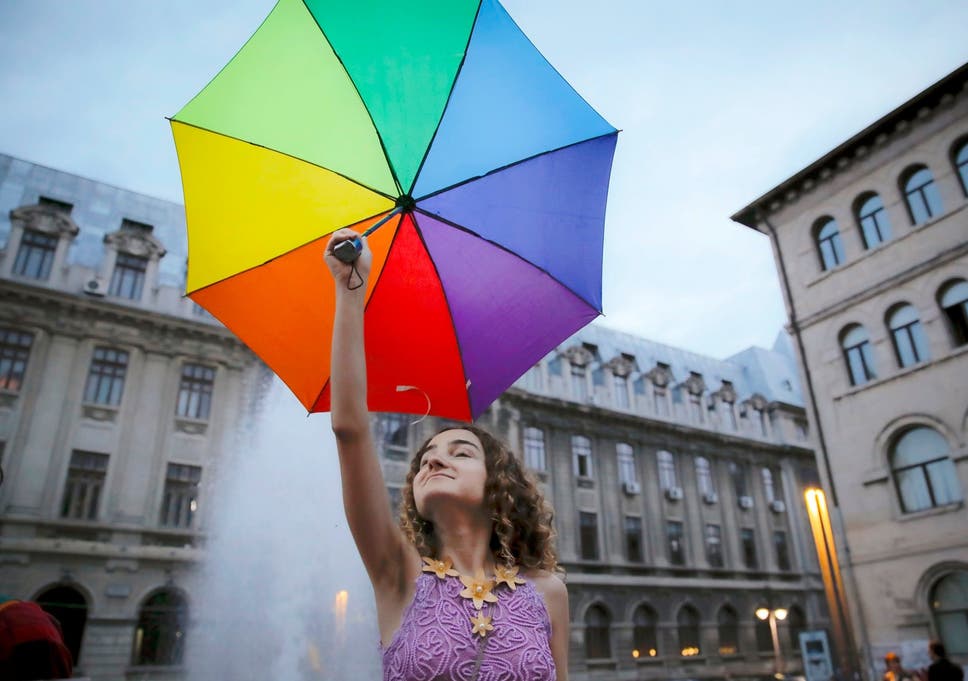 Two days of voting got under way in Romania on Saturday in a referendum which would effectively enshrine a ban on gay marriage in the country's constitution.
Romanians will go to the polls on Saturday and Sunday to vote on the changes which will remove references to a "union between spouses" and redefine marriage as a "union between a man and a woman".
The referendum was sparked by conservative group Coalition for Family, which submitted a petition with three million signatures calling for the amendment, and it is backed by the influential Russian Orthodox Church.
Homosexuality was only decriminalised in Romania in 2001 and the country's laws already prohibit same-sex marriages, but the changes would make attempts to legalise it virtually impossible.
Opponents say the new language is simply meant to make LGBT+ people feel like second class citizens and will stoke homophobia in the country.
Human rights groups are encouraging citizens to boycott the ballot, which needs a 30 per cent voter turnout to be valid.
But a poll released on Friday by the Centre for Urban and Regional Sociology (CURS) estimated 34 per cent of registered voters would participate, with 90 per cent expected to support the change.
The Coalition for Family said it was acting over concerns about "non-traditional" family arrangements being taught in schools.
It has run homophobic adverts intended to stoke support for the change, and political and religious leaders have added to the misinformation.
Some Coalition campaign posters urged people to vote "Yes" to defend family values or run the risk of gay couples stealing or adopting their children. A separate advert said a "No" vote would enable a man to marry a tree.
"Many fear that what has happened in other countries, such as legalising marriage between a man and an animal, could happen here," the leader of the ruling Social Democrat Party (PSD), Liviu Dragnea, told television station Romania TV.
Anti-fraud monitoring was relaxed days before voting began and powers to challenge the result have also been curtailed, creating widespread suspicion about the final outcome.
Independent think tank Expert Forum (EFOR) told Reuters: "There are … no efficient, applicable mechanisms to verify fraud for this referendum."
In the village of Plopeni Sat in the north of Bucharest, local resident, Elena Moldoveanu said her religious beliefs will lead her to approve amending the constitution, "because this is how it should be, and this is how God made us."
But others, like Marcel Badea, an electrician who lives in a southern Romanian village on the River Danube, said he'd boycott the vote.
"I am (already) a husband, a father and grandfather. I have nothing to vote for," he said. "I don't need this referendum. Even if I vote 'no,' I will help the referendum get the turnout it needs."